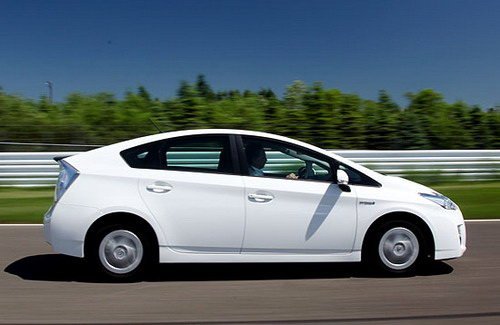 The hybrid Prius is part of FAW-Toyota, and will hold a flash event on the theme of "mixing it with PRIUS Prius" at Sanlitun 3.3 during May 10-11. It aims to convey the yearning for low-carbon, environmentally-friendly life through a lively dance and to show hope for a return to a beautiful environment. At the same time, let more people understand the "hybrid pioneer" PRIUS Prius fashion charm and green environmental protection concept.
This PRIUS Prius Beijing flash event lineup is bright and creative. From the interpretation of sad tune behind gas masks to the play of joyful music, coupled with the vitality of the children with hope, will fully express people's expectation of haze and green life! By then, the audience will experience the extraordinary fun of creative song and dance.
At the same time, on-site audiences will also use Rapper's cool rap to gain insight into the superior performance of PRIUS Prius hybrid technology. PRIUS Prius was born in 1997 is the world's first mass-produced hybrid electric vehicle, but also Toyota's efforts in science and technology innovation and environmental protection model. To date, the cumulative sales volume in the world has exceeded 3 million, and it has been enthusiastically sought after in the markets of Europe, America and Japan.
In early 2006, FAW Toyota introduced the PRIUS Prius into China, and in 2012 it brought a brand new PRIUS Prius with a sense of fashion and future into the limelight through a revolutionary upgrade of technology. The new PRIUS Prius will take the four major advantages of hybrid powertrains: low fuel consumption, high power, superior quietness and low emissions, once again to a new height. Through the miniaturization and lightweight design of the 1.8L engine, and the adoption of new components in the hybrid electric power system, the power performance equivalent to a 2.4-liter gasoline engine has been achieved. The fuel consumption of 4.3 kilometers per 100 kilometers indicates its environmental protection and energy saving charm. In addition, the all-new PRIUS Prius is also a leader in cutting-edge technology. In addition to leading solar ventilation systems and remote control air-conditioning systems, it also includes advanced navigation systems and advanced audio-visual systems to add comfort and convenience to the journey.
In terms of operation, the new PRIUS Prius is no different from an ordinary car, and intelligent switching between the engine and motor can be easily controlled. It is worth mentioning that the new PRIUS Prius does not require special maintenance and external charging. It can recover the energy of braking and automatically recharge. When the power is low, it can also drive the generator to generate electricity. And its HV battery and car are of equal life and do not need to be replaced.
It is reported that following the flashing activity at Beijing Railway Station, FAW Toyota will also stage flash events in Shanghai, Dalian, Chengdu, Shenzhen and Changsha. By then, consumers will feel the fashion, environmental protection and car-filled automotive lifestyle while experiencing the powerful PRIUS Prius!
In addition, microblogging participation activities will also receive a beautiful gift. Please refer to the PRIUS Prius official microblogging @PRIUS Prius automobile life for specific participation forms. On May 10th, dancing Beijing, let the fog go away and look forward to your joining!
HSY type Electric Hoist is a small light Lifting Equipment. Its lifting range ranges from 500kg to 25 tons according to customer requirements.
The electric hoist can be divided into hoist type chain crane, chain hoist with manual trolley, chain hoist with electric car, Low Headroom Chain Hoist.
Widely used for lifting, loading and unloading, repair equipment, lifting cargo.
It is installed on suspended I-beam, curved track, cantilever crane rail and fixed lifting hoisting.

Technical parameter
Mode

HSY0.5

HSY1

HSY1.5

HSY2

HSY2.5

HSY3

HSY5

HSY10

HSY15

HSY20

HSY25

Rated Capacity

(t)

0.5

1

1.5

2

2.5

3

5

10

15

20

25

Lifting Speed

(m/min)

7.8

6.8

6.8

6.6

6.8

5.8

2.8

2.7

1.8

1.4

1.1

Motor Power

(kw)

0.8

1.5

3.0

3.0

3.0

3.0

3.0

3.0*2

3.0*2

3.0*2

3.0*2

Ratation Rate

(r/min)

1440

Insulation Grade

F

Power Source

3P 380V 50Hz

Control Voltage

24V/36V/48V

Chain Turns

1

1

1

1

1

1

2

4

6

8

10

Dead Weight

(kg)

47

61

108

115

115

122

151

300

382

482

503
Detailed image

Electric Chain Hoist,Electric Chain Hoist 110V,Coffing Electric Chain Hoist,Cm Electric Chain Hoist
Jiangxi Mide Industrial Co., Ltd. , http://www.midecrane.com