Cummins has once again been named by the Diversity Inc.'s list of " Top 50 Diversified Companies ". This is the ninth consecutive year that Cummins has won this honor. This year, Cummins ranked 21st among all 1,600 companies selected.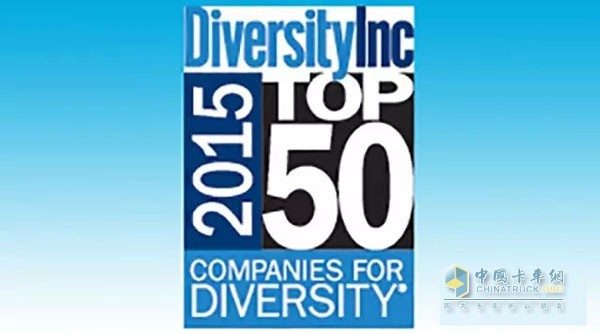 Cummins has been a Top 50 Diversified Company for 9 consecutive years
A diverse employee team is the key to Cummins' success
Kelley Creveling, Executive Director of Cummins Diversity and Work Environments, said: "We are very pleased to be a consistent list of the top 50. Cummins values ​​the value of diversity and it is the key to the success of a global company. With Cummins in the existing market With the growth and expansion of new business, we need employees with different experiences and backgrounds to drive innovation in the competition and help our customers succeed."

Steve Chapman, vice president of Cummins Group, shares a diverse corporate philosophy with employees
In Cummins's history of nearly one hundred years, multiculturalism and committed innovation are the core values ​​that Cummins has long practiced. More than 55,000 employees all over the world come from different regions and have different cultures and backgrounds. This difference has brought Cummins' multi-color. "Haihe River is full of people and safeguards people's dignity." Enterprises will embrace individual differences and will eventually benefit from these differences. Cummins believes that our ability to create wealth depends on our ability to innovate. A diversified team of employees and a diverse corporate atmosphere are the best soil for innovation.
Luke Visconti, founder and CEO of Diversity Inc., said: "This year, more than 1,600 companies have participated in the selection of the Top 50, and the number of companies has increased by 30% compared to previous years. More and more companies are endorsing diversity. The importance of corporate value, diversity directly affects the recruitment and cohesion of new generation employees."
The selection of the diversified list is based on the analysis of 183 parameters and 300 questionnaires. The four different weights of the assessment content are: talent planning, talent development and equal opportunities, CEO and management's commitment to diversification and supplier diversity. Cummins's award-winning reviews are: "Outstanding Supplier Diversity, Various Human Resource Groups and Diversity Boards." When Cummins selects suppliers, it plans to help those ethnic minority groups, women, and disabled companies create businesses that will help them implement their diversity concepts by helping them succeed.
Steve Chapman, vice president of Cummins Group, shares a diverse corporate philosophy with employees
In China, Cummins has established 18 diversity committees and more than 50 focus groups. These diversification committees and focus groups spread the concept of diversity among more than 9,000 employees in Cummins China and promote a core value of diversity through a series of activities. The rich and varied activities include diversified photography competitions, business organization and function introduction, cultural sharing, diversified training, and inclusive behavior promotion. In addition, Cummins China also pays attention to women's, new employees, and internships in the company's career development and the harmonious development of work and life. Supplier diversification is also an indispensable part of Cummins' development in China. The diversified supplier system has also further enhanced the core competitiveness of Cummins.
Buy truck parts, on the Taobao stalls, multiple discounts waiting for you to take!
Http://Drain.html
eep groove ball bearings or single row radial ball bearings, are the most common type of rolling bearings. Their use is very widespread. It usually consist of a pair of rings, a retainer, a single row of steel balls. The two races are grooved or shaped on their inner surfaces to accept and retain the balls, Single Row Deep Groove Ball Bearings have the highest speed capacity of all rolling element bearings, Deep Groove Ball Bearing is mainly used to bear radial load and operating at relatively high speeds, but it can also bear a certain amount of axial load in either direction.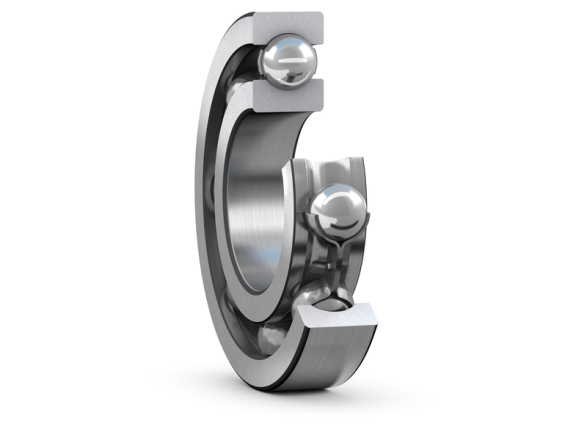 Feature:
Compared with other bearings, deep groove Ball Bearing has smaller friction coefficient and higher limiting rotate speed, it is more durable and universal with low noise and is easier to install. Deep groove ball bearings tend to have lower load capacity for their size than other kinds of rolling-element bearings due to the smaller contact area between the balls and races.
Since sliding cannot be eliminated in the contacts between the cage and other bearing parts, the cage itself is the first component to be affected when lubrication becomes inadequate. Our ball bearings use unique design polyamide and steel cage, The inner/outer rings and Retainer(cage) are thicker compare with the Common bearings, stronger rivet, which consist more reliable structure. strong impact and heavy load with Grinding groove and super finishing technology. to offer the long life under extreme harsh environment.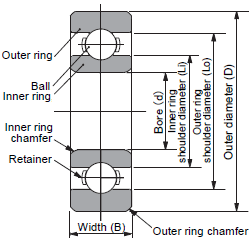 Clearance:
Deep groove ball bearings have internal clearance. This provides the bearing room for expansion between the bearing races and will add a small amount of play between the two rings. Large clearance C3/C4 usually used in harsh environment. with good anti-seize performance used in particularly harsh environment.
Tolerances
The standard version of our single-row deep groove ball bearings has the tolerance class P0
(designs with tighter tolerances available upon request)
Types:
1. Classified according to sealed type:
Open type: Open type deep groove bearings are manufactured without seals to allow for the free circulation of either oil or grease, cost effective solution
Shielded type: With one shield (-Z) on one side or two shields (-2Z/ZZ) on both sides; Shielded bearings are provided with non-contacting metal shields that protect against larger particles entering the bearing, but do not protect against liquids. They add no friction during operation and therefore do not generate heat build-up.
Sealed type: With one seal (-RS) on one side or two seals (-2RS) on both sides. Sealed bearings are supplied with a contacting lip seal that excels in protecting the bearing from liquids and other foreign contaminants. The inherent design creates friction, drag, and in turn heat; factors that require consideration in high speed applications.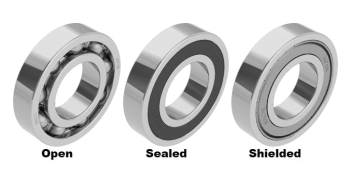 2. Classified according to the Retainer/Cage:
Nylon cage deep groove ball bearing: Our KA(Nylon retainer) series bearings Obtained MA certification of China Coal Research Institute, safety certificate of approval for mining products (rollers) in China, with good performance of anti-seize and anti-static.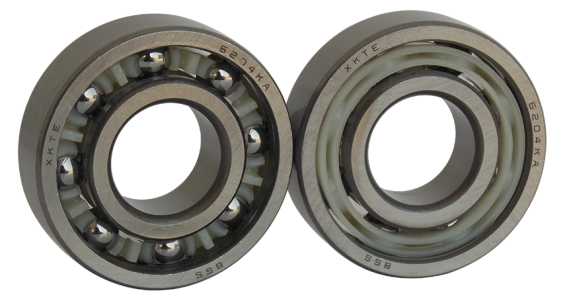 Steel cage deep groove ball bearing: Thicker cage with stronger rivet, which consist more reliable structure.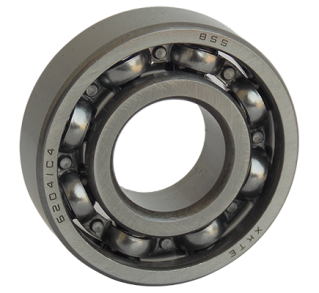 Main Products Models And Specifications:
Series 60.., 62.., 63.., Open/ ZZ/2RS..
6200 Series - Light Series Ball Bearings – Balanced between space and load capacity
6300 Series - Medium Series Ball Bearings – Ideal for heavier load capacity applications

To be the first class, to do the best quality, to make users satisfied, to ensure customers relieved, are our enterprise purposes. Welcome bearing dealers` and Conveyor Idler manufacturers contact from all over the world, and become our partner.
Deep Groove Ball Bearing
Ball Bearing,Sealed Ball Bearing,Deep Groove Ball Bearing,Radial Ball Bearing
Shandong Xinkaite Bearing Co., Ltd. , https://www.idlerbearing.nl