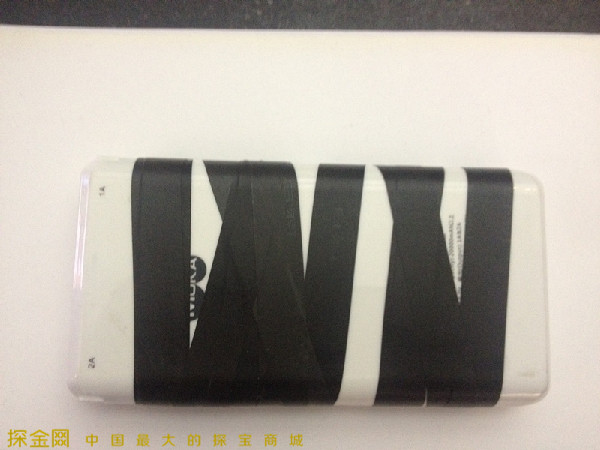 Civil Aviation Resources Network on January 8, 2015 News: With the strengthening of the check-in of the charging treasures carried by passengers on board the flight, Baiyun Security's inspection of Baobao is even more meticulous. Today, the charging treasure that Mr. Liu carries, the shape can be described as a must!
In the routine inspection of passengers' personal belongings of Mr. Liu, the security inspector Xiao Liang checked and checked the charging treasure according to the inspection requirements. This did not know do not know, took a startle! I saw Mr. Liu's charging treasure wrapped with black tape for several laps, both before and after the package was tight, like a "heavily injured" charging treasure Upon seeing this, Mr. Liu's explanation of the apology is that because the charging Pouch is too loose and will always fall apart, he will think of sticking it with black tape and then using it. There is no malice. However, according to the relevant flight requirements, due to the charging treasure carried by Mr. Liu, it has been unable to view the relevant marks such as its rated capacity. For security reasons, it is not allowed to carry and handle the shipping procedures. Mr. Liu expressed his understanding that Baobao will eventually be disposed of.
Baiyun Security Friendship Tip: As the Spring Festival approaches slowly, many travelers will choose to go the wrong peak. In order to ensure the safety of the journey, the majority of passengers must check in advance, whether the charging treasures and mobile power devices carried by them meet the requirements for boarding. Do not carry unrecognized or charged treasures that belong to "three no products".