Our new product of Stair Home Lift
In order to meet the needs of customers` s new needs, our company is now launching a new style of home Lift, the details as below:
1.The Home Lift Picture: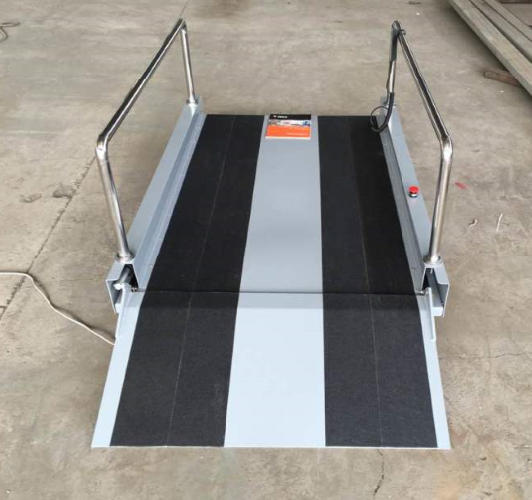 2.Our Models:
No.

Platform Size

Load Capacity

Lifting Height

1.

1495*800 mm

150 kg

600 mm

2.

1495*800 mm




220 kg

600 mm

3.

1495*800 mm




150 kg

800 mm

4.

1495*800 mm




220 kg

800 mm

5.

1495*800 mm




150 kg

1000 mm

6.

1495*800 mm




220 kg

1000 mm

7.

1650*800

mm

150 kg

1200 mm

8.

1650*800 mm

220 kg

1200 mm
3.The details Pictures:


Tavol Cranes Group is the leading Manufacturer and service provider of lifting products.
We are manufacturer of Mobile Scissor Lifts,Self-propelled scissor lifts,Stationary Scissor Lifts,
Guide Rail Cargo Lifts,Wheelchair Lifts,Aluminum Lifts,Mobile Dock Ramp,Stationary Dock Ramp and so on.
Welcome you to contact us!
Welcome you to visit to our factory!
Shandong Tavol Machinery Co., Ltd
Ms.Alina Zhao
Email :sales55@tavolgroup.com
Wechat/Whats App/Tel:0086-13561785163
With us,Your Money in safe,Your business in safe!
And Quality is our culture!
Aluminum Lift:
Brief Introduction: Aluminum Lift, is a kind of vertical mast lift for aerial work. The lift is made of high strength aluminum alloy, powered though hydraulic pump to drive the chain. The design is reasonable. This kind of aerial lift is produced according to the final height, single mast, double masts, 3 masts, 4 masts, and 6 masts. It is popular because of its beautiful shape, small size, light weight, balanced lift and safety.
Features:
Compact main body, small volume, do not occupy much space, and easy to move.
When lifting up or down, there are three buttons control the lift, up, down, and stop.
Lifting height: 4m, 6m, 8m, 10m, etc. the max height can reach 24m.
Great load capacity: From 100 kg to 250 kg, 125% capacity load test. Skid proof platform.
Sensitive overload protection device: Locking device for falling protection.
Explosion-proof valve: Protect hydraulic pipe from rupture.
Spillover valve: Adjust the pressure, prevent high pressure when the machine moves up.
Emergency decline valve: It can go down in case of an emergency.
Phase lack & phase dislocation protection.
Application:
This kind of vertical man lift is widely used in star hotels, modern workshop, business hall, lobby, restaurant, railway stations, exhibition hall and shopping malls, etc. for the stuff maintenance, painting, changing lights, cleaning the window, electric device, etc.
Reference Picture: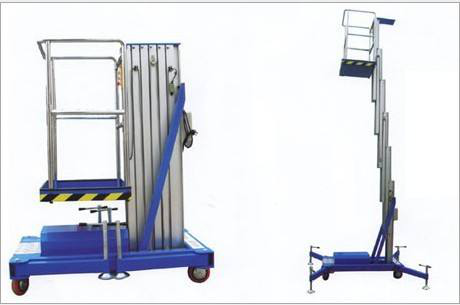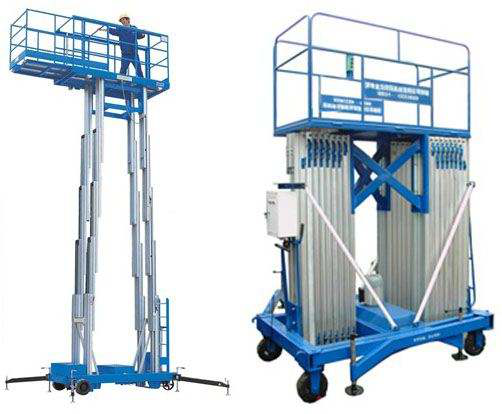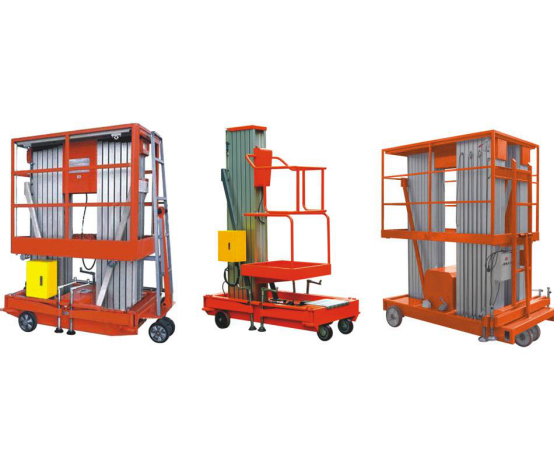 Aluminum Lift,Hydraulic Aluminum Lift,Mobile Aluminium Lift,Small Aluminum Lift
Shandong Tavol Machinery Co., Ltd , http://www.tavolscissorlift.com