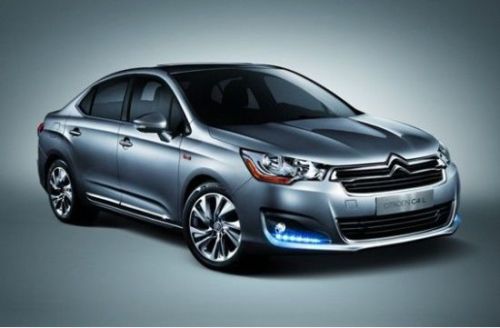 China is expected to surpass France this year to become the largest single market for Peugeot. The Peugeot 3008, Peugeot 301 and Peugeot 408 will boost sales of the brand in China by 30%.
Three new cars, sales increase by 30%
According to Mathieu Vennin, deputy general manager of PSA Peugeot Citroen, sales of Peugeot brand in the Chinese market this year will increase by 30% to 370,000 units, while the overall year-on-year growth rate of the Chinese auto market is expected to be 13%, which means Peugeot brand growth. Will reach more than twice the industry average.
In the whole year of 2013, PSA Peugeot Citroen sold 557,000 vehicles in the Chinese market, compared with 442,000 vehicles in 2012, an increase of 26.1%, which accounted for 3.64% of the Chinese auto market. Peugeot brand climbed 25.8% year-on-year to 272,000 units from 216,000 units; Citroen brand increased by 26.3% from 286,000 units to 285,000 units. In contrast, Peugeot's sales in China are only 14,600 fewer than the largest market in France.
According to Peugeot Citroen's plans, Peugeot 301 will be the best-selling model of the Peugeot brand in China this year. Peugeot began production of the model in China last November through Dongfeng Peugeot. The car is a Peugeot-developed model for emerging markets with a starting price of RMB 80,000 (€9,250), and the price is a key advantage for its competitiveness.
In the first quarter of this year, Dongfeng Peugeot sold a total of 17,900 Peugeot 301s in the Chinese market. PSA Peugeot Citroen expects sales of Peugeot 301 in China to reach 90,000 units in China last year.
PSA Peugeot Citroen believes that the second best-selling PSA in China will be the 308 compact car with a wider body than the 301. The Peugeot 308 has sold 20,000 units in China in the first quarter of this year, and its annual sales are expected to exceed 80,000 units. The price of the car in China is approximately RMB 92,000.
The third best-selling car is expected to be the Peugeot 3008 SUV. In the first quarter of this year, the Peugeot 3008 sold 16,500 vehicles in the Chinese market. Although the car's current capacity is limited, its sales target in China this year still reaches 70,000 units. Wen Nan said during the Beijing Auto Show in April this year that the Peugeot 3008 was widely acclaimed in China, and Chinese consumers have strong demand for various sizes of SUVs, and thus 3008 sales performed better.
Adding new cars to boost growth
According to the Peugeot Citroen financial report, Peugeot will also launch the 408 model in China in the second half of this year. This is the new flagship of PSA Peugeot Citroën and based on the long axis version of the 308 compact sedan. Peugeot said it will not sell the Peugeot 408 in the European market.
PSA Peugeot Citroen sold 557,000 vehicles in China in 2013, and its sales target for this year is 650,000 vehicles. The group is expanding its relationship with Dongfeng Motor and expects to triple its sales in China to 1.5 million by 2020.
Portable foldable solar charging systems are available from 80w up to 200w. These portable foldable panels are a great way to maximise storage capacity of your RV or garage. They can be stored for extended periods of time and are easily deployed when the extra power is required for vacations or emergency backup power. Complete and ready to use!
Komaes Solar is a specialized manufacturer of Solar Panels since 2004, our Solar Modules are certified by TUV IEC (Germany), MCS (UK), CEC (Australia), CE (SGS), SCONAP (Nigeria), INMETRO (Brazil), etc. The range is from 5W to 350W, both Polycrystalline and Monocrystalline Solar Panels, include build-in junction boxes, tempered glass, and solid aluminum frames. At present, we are exporting solar modules to Europe, Australia, USA, and some other districts.
KOMAES solar panels are durable, high-efficiency. The solar panels are available for RVs, boats, Camping, and Remote off-grid power systems, our customers often use for remote transmitters, battery charging, electric gate openers, RVs, marine, etc.
Folding Solar Panels,Folding Solar Panel 12V,Folding Solar Panel Dc,Folding Solar Panel Kit
NINGBO KOMAES SOLAR TECHNOLOGY CO., LTD. , http://www.komaes-solar.com